Livegenic Secures Next Round of Funding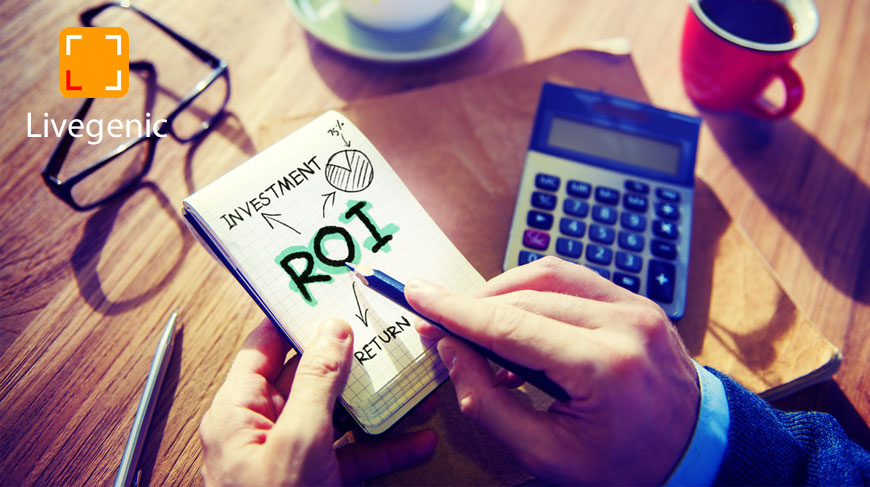 Philadelphia, PA – June 21, 2016
––
Livegenic
, an award-winning, real-time video platform for insurance, is pleased to announce completion of the next round financing, which was led by private investors and joined by Ben Franklin Technology Partners (BFTP).
This is the second round of financing for Livegenic and follows the company's win of the 2015 ACORD Insurance Innovation Challenge in the Insurance Disruptor category and the 2015 SMA Innovation in Action Awards. The new funding enables the next step in Livegenic's quest to transform the claim adjusting and management processes for property and casualty (P&C) insurers by incorporating results from real-time collaboration, user-generated video in field loss capture, and integrated management of visual documentation. Plans for the second half of 2016 include expanding the Livegenic sales team to meet growing demand for the technology in the U.S. and overseas, while continuing to invest in customer success.
"Innovation is driving digital transformation for the new insurance customer and the industry at-large," said Alex Polyakov, CEO and co-founder of Livegenic. "Livegenic delivers a powerful set of cloud-based solutions which provide the means for insurers to fully capitalize on the ability of visual and voice communication to help reinvent the claim adjustment process, streamline claim management, and improve the customer's opportunity for self-service."
Livegenic has seen tremendous growth and widespread acclaim for the company's patented mobile apps that incorporate customer self-service via the streaming of live video, ideal for first notice of loss (FNOL), supplemental, quality control, and other workflows.  The apps and the platform allow insurance claim professionals immediate availability upon sign-up without upfront setup costs or implementation delays, the ability to streamline loss documentation using narrated video, improve loss accuracy, and accelerate claim cycle times without manual uploads or data connectivity constraints.
For more information about Livegenic or the company's products and services, please send an email to
contact@livegenic.com
.
About Livegenic
Livegenic delivers collaborative real-time video solutions to help insurance organizations connect every part of the claims ecosystem to improve customer experience, reduce claims handling costs, and mitigate business related risks. Livegenic's patented, mobile, real-time video technology enables claims professionals to see what the customer sees without disconnecting from the call to enhance first notice of loss (FNOL), underwriting, field operations, and supplemental claims. In addition to real-time video, the Livegenic cloud-based platform includes field video loss documentation and customer self-service capabilities.
About Ben Franklin Technology Partners (BFTP)
Ben Franklin Technology Partners is an initiative of the Pennsylvania Department of Community and Economic Development and is funded by the Ben Franklin Technology Development Authority. Our mission is to boost the northeastern Pennsylvania economy with new and retained jobs, new technology companies, and established manufacturers that are more competitive.
For more information, visit
www.sep.benfranklin.org
and follow @bftp_sep.