PLRB 2017 Claims Conference and Insurance Services Expo
We're looking forward to attend and exhibit at the PLRB Claims Conference and Insurance Services Expo in Boston next week. PLRB focuses on bringing the best insurance resources together, emphasizing top-quality products and services that accelerate and improve the way that claims are handled across the industry.
Be sure to stop by the Livegenic Booth 124 on Monday and Tuesday from 9:00am to 6:00pm to meet the team and request a demonstration of our award-winning platform, as well as a number of new products, features, and a few sneak-peeks at upcoming capabilities.


Livegenic:

The award-winning real-time collaboration platform for insurance. With the Livegenic App, policyholders can collect videos, pictures, and audio content with a single app, which is uploaded in real-time to the Livegenic Web Portal for immediate analysis by inside adjusters.
Livegenic gives adjusters the ability to guide policyholders through documenting their own claim at the first notice of loss, reducing inspection expenses, shortening turnaround time, and increasing customer satisfaction.
Livegenic Pro:
Offline loss documentation for contractors and field inspection teams. Livegenic Pro puts the power and simplicity of Livegenic in the hands of the professional inspection workforce. Send and manage claims inspection assignments from the Livegenic Web Portal that contractors can access and accept directly from the Livegenic Pro App.
With Livegenic Pro, inspectors directly access claims to record videos, pictures, and audio content from the loss location; then upload to the Livegenic Web Portal at a convenient time. With a scalable platform, Livegenic Pro makes managing inspection teams a breeze, regardless of size. From regional loss assessment firms to countrywide contractor networks, Livegenic Pro offers a simple setup process, ease-of-use, and complete transparency and traceability for your field inspection workforce.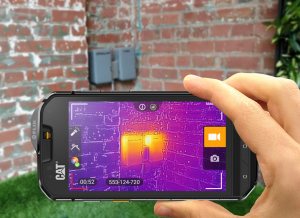 Livegenic IR: The world's first real-time infrared video streaming App. Livegenic IR utilizes the integrated thermal IR camera of the CAT S60 smartphone, developed by our corporate partner Bullitt Group. Collaborate with inspection teams in real-time to document water and fire losses, utilizing the cutting-edge FLIR Lepton™ IR camera to get the most-accurate overview of the claim through infrared video.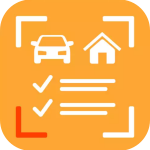 Livegenic Enterprise Appraisal:
The ultimate claims and contractor-management platform at your fingertips. The Livegenic Enterprise Appraisal App combines Live Collaboration, Field Loss Documentation, and Appraisal Automation Solutions into a single, easy to use app for Insurance Enterprises.
Distribute assignments to a field workforce, collect critical videos, pictures, audio recordings and attachments. Track the claims handling process from the assignment receipt to inspection complete, delivering full collaboration and transparency into the field operations process and ensuring the optimal organizational performance.
Measurements:
Get an early preview of the upcoming Measurement capability. Easily measure any object in an image with just a few clicks on the Livegenic Web Portal. Save the adjusters critical time and energy by digitally measuring any object's dimensions, then save measurements and automatically retain them as part of the claim record.
Connect with our Team Members at PLRB: